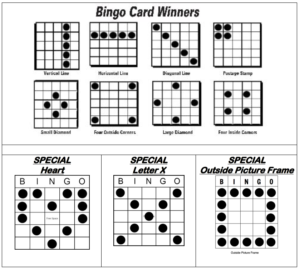 Get ready for some Bingo fun on Sunday, February 11, 2018 at the Lisburn Community Fire Company with the Event Program. Proceeds benefit your local firefighters.
Doors open at noon for the fundraiser. Early bird game begins at 1:30 p.m. and play starts at 2:00 p.m.
Enter for $25 at the door or $22 in advance, please. Contact Darla at 938-9428, or by email.
All proceeds benefit Lisburn Community Fire Company located at 1800 Main St., Mechanicsburg.