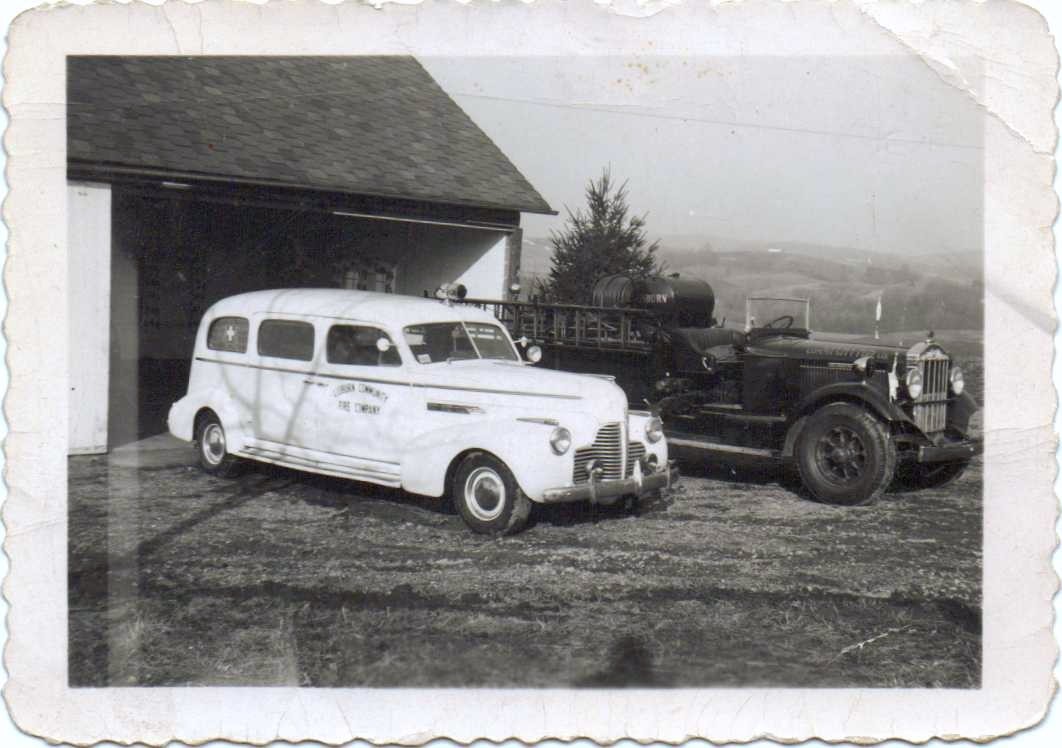 The Lisburn Community Fire Company was formed July 28, 1954, and has grown into a large, active organization.
In our first four years, we used a building loaned to us by Mr. Earl M. Krone. In 1956, we purchased an 18-acre plot of ground located at the eastern end of Lisburn, the present location of our fire house, which we moved into in 1958. At that time, our equipment included a 1,200-gallon tank truck and a Buick ambulance, pictured above.
Through the years, we have had a Dodge truck for a fire truck and an International van for an ambulance. We greatly appreciate the generous contributions donated by the people of the community.